Skip Navigation
Website Accessibility
Lessons
---
LESSONS FOR ALL AGES
The Music Connection has 14 teaching studios for private, professional instruction in:
Contact the Instructors
Our instructors are self-employed professionals and all arrangements are made directly with them, including contracts, scheduling, and payments.
You may schedule your lessons directly with the instructors. Click on the instrument name above and then the instructor's name to read a short bio and see contact details.
Please don't e-mail teachers to make last-minute schedule changes, as they may not receive it in time.
Make Yourself Comfortable
The Music Connection is your family-friendly music store. Our waiting area has toys and an array of seating so parents and siblings can wait comfortably for their music student. Students may also wait safely in the waiting area before and after lessons. We like to think of ourselves as one big family –with diverse musical tastes!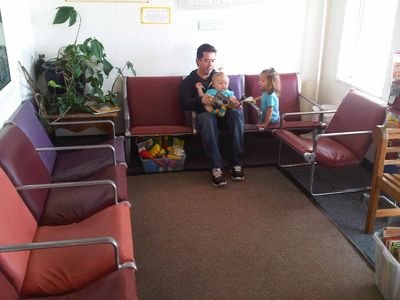 Instruments
Students must furnish their own instrument to be used during the lesson (except drums and amplifiers). Instruments are available for purchase at an excellent price for our students --
click here
to see brands available and their price ranges. Loaner instruments may be arranged for lessons for your convenience.
Or you may rent by the month from The Music Connection --
click here
for rental instruments and prices.